Last year at this time we were looking for Airbnb accommodation near Retezat, to go hiking in the area. We then found a wooden cottage in Peșteana, a village near Hațeg, which we fell in love with instantly. This year in May we would return to the same cabin, of which we wrote here, the Heavenly – Transylvania Log Cabins.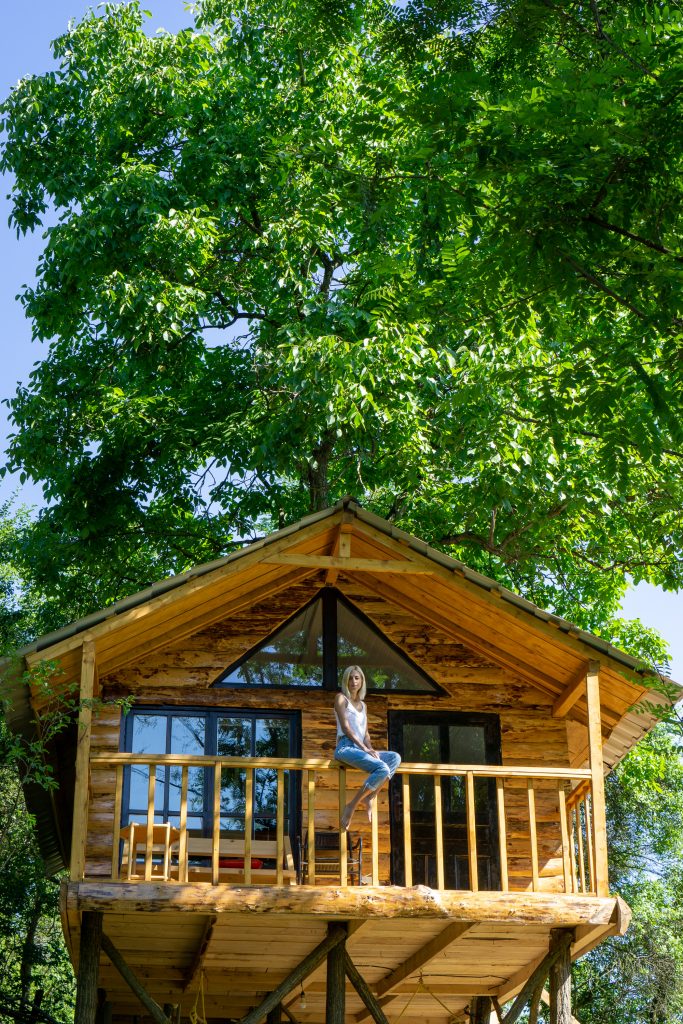 However, in the meantime, I found out that they were building a treehouse, in addition to the one they already had and, although we had no weekends available, I promised that we would visit it as soon as it was ready. At the beginning of July it was ready, and after a week we packed our bags to work remotely for two days in the middle of nature. We recommend the experience, it is totally a different experience when you wake up hearing birds outside instead of horns and you are surrounded by mountains. All cottages have wifi, so why not?
The new treehouse is built by Rareș and arranged by Gabi, arranged in Scandinavian style, has a very comfortable double bed, a mini kitchen, fridge, work / eat table (my favorite corner), a bed for minions or children and a terrace. Aaa, and lots of windows. Around, only greenery, hammocks, a barbecue and pets of the house: the deer.
I'm not surprised by the perfect vibe, when the hosts tell you that they sleep in the cabin as soon as it's ready, to test it before renting it. Thank you, Gabi and Rareș, for a corner of heaven in our dear Romania and for being so involved.
This time we chose not to visit anything, but in the area there is Retezat National Park and Ponor Dead End, which we have seen in previous visits. Last summer, I drove about 45 minutes to Cârnic, the final point accessible by car to Retezat Park. This year in May, I made about 30 minutes to the Federi, where I left the car for a hike to the Ponor Dead End.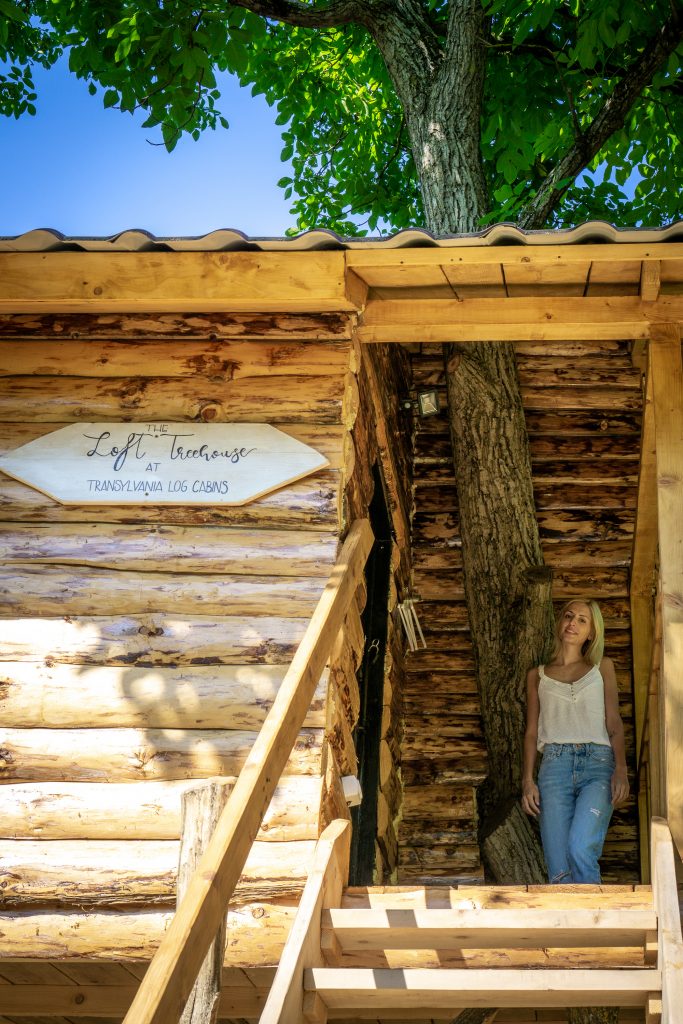 You can find the link to Airbnb here, but Gabi and Rareș reply to messages on Facebook or Instagram, anytime, on Transylvania Log Cabins accounts. They have four more properties for rent in Peșteana, besides the new tree house: another tree house, two log cabins and a farmhouse. Something to everyone's taste.