I find it hard to believe and accept that, in this beautiful country of ours, we are not able to promote tourism enough, or to encourage it through infrastructure. I hardly reached the village of Măgura from Brașov county, the road is in a very bad condition and I was very surprised I was to meet mostly foreign tourists, who travel so far and on deplorable roads, just to get to this magical place, which remained as it was a hundred years ago: with country roads, unpaved, green hills, meadows, calves, cats, chickens and other animals.
In the guesthouse where we stayed, on a hilltop, surrounded, on the one hand, by the rocky hills of the Piatra Craiului Mountains and on the other, by perfectly round hills, in various shades of green, with a little house here and there, we met German, Swiss or Spanish tourists, and we really enjoyed this. I just wish we could improve the infrastructure enough that we are in the top of the tourist destinations, because we deserve it. And let's further promote our country, because it is by the way beautiful.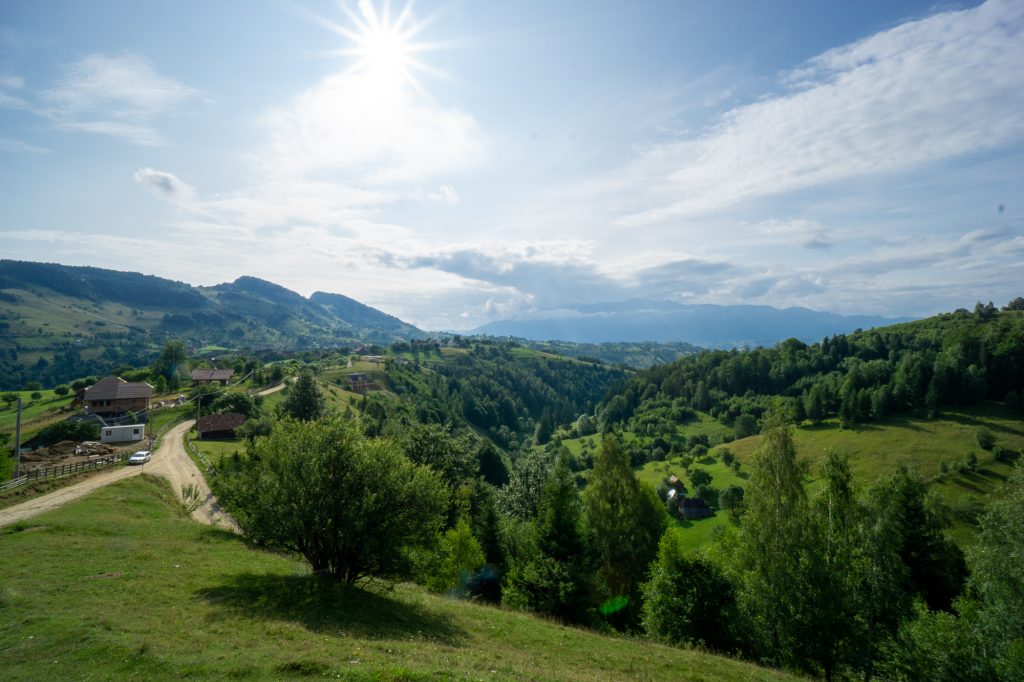 There are dozens of hikes in the area, in Piatra Craiului National Park, but we didn't even get to do one. Because we walked for hours on these beautiful hills, between villages, admiring the paintings in front of our eyes and inspiring fresh, cold mountain air. And it was enough for us, we charged with energy as much as we didn't charge in any city in this world.
I learned from a local that it is so hard to live in the village, without infrastructure, that they have only a small shop, and they are mostly fed with natural products from the area. We had breakfast and dinner every day at our boarding house – Mosorel, and we only ate traditional and local products: various cheeses that can only be found in the area, homegrown meat, pickles, vegetables and everything. We were just as impressed as when we were eating in a new country, something we never ate. For lunch, we walked to a neighboring village, because in Măgura there is no restaurant, and the guesthouse does not offer lunch, as all tourists are hiking at that time. Some choose to climb, others to walk, and some braver ones choose to rent a bicycle, also from the pension, for more intense movement.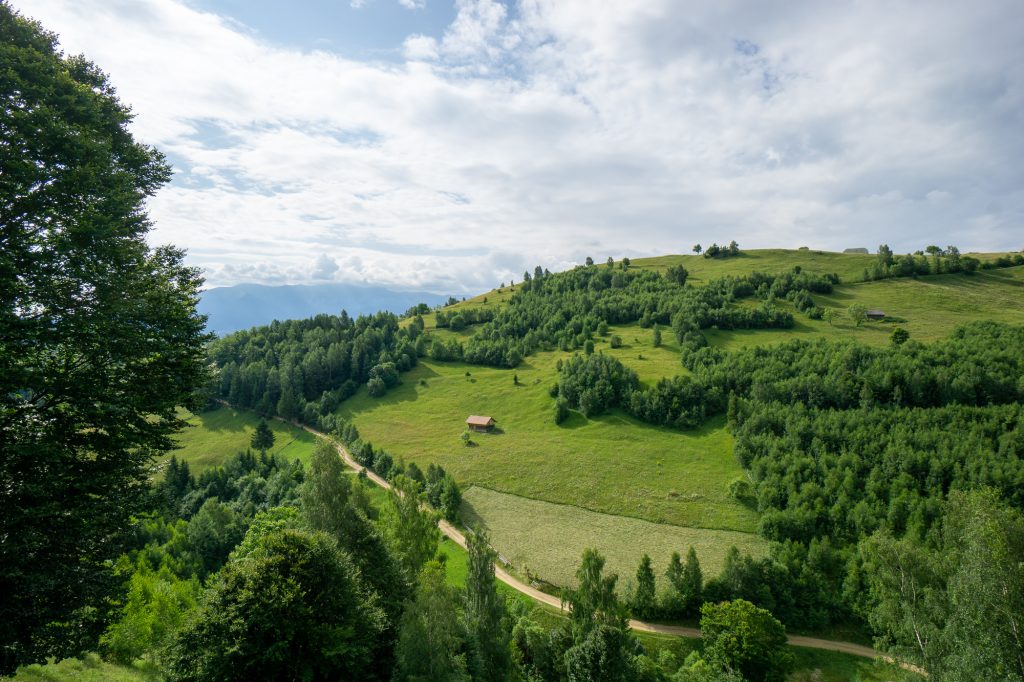 I slept like a child there, between the mountains, in the fresh air and the comfortable bed and I imagined how pleasant those foreign tourists are impressed by the rustically furnished rooms, each one different in every way, if even me, as a Romanian, I was impressed. I also imagined that a place like this looks like a fairy-tale landscape every season, green, white or yellow-brown in the mild autumn, and I hope to get to see all these beautiful paintings.
It took us about 6 hours between Timișoara and Măgura, by car, and on our return we chose to go through Bran and to visit Fundata – the village at the highest altitude in the country. The Mosorel pension, which I stayed at, costs from 44 euros upwards, depending on the period, and you can contact them here.