Island of the Gods, if I could I would move there tomorrow, zen, a piece of heaven, are just a few of the things I have heard about Bali over the years, all good and all giving me a deep desire to get there. Maybe that's why I had a little shock in the first few days, slowly, slowly, on my own, discovering things never mentioned in all the stories heard or read about Bali.
I choose to tell you a few unfortunate events, or mood killers, maybe this can help you avoid them. Warning, long post ahead!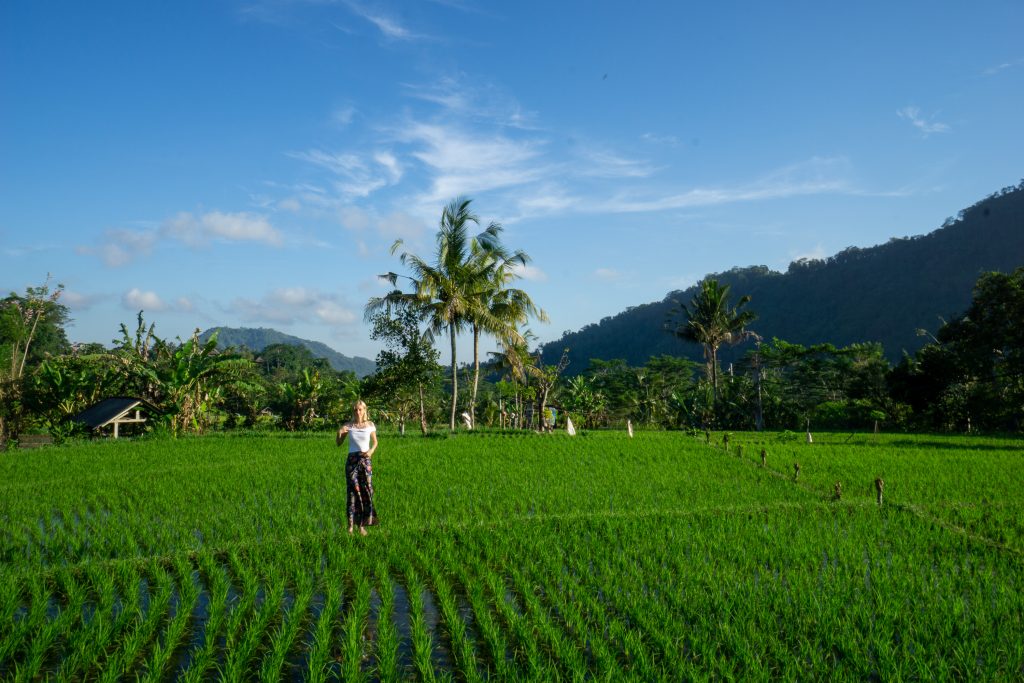 The first, and worst incident was linked to the transfer from Bali to Gili Air. Our driver booked the transfer from a local company, which included: pick up from Bali hotel and port transfer, Bali-Gili Air speedboat transfer and return, transfer from Bali port to south island accommodation on return. It seemed simple and easy, until we got a phone call the morning we were leaving, being notified that no speedboat was running due to bad weather conditions. We checked the information through the hotel staff and asked for their help with booking the ferry tickets to Lombok, the only option remaining. We found out that the tickets cannot be booked online, but only bought from the port, so we left with a car from the hotel to the port, with all our luggage. We arrived at the port, but instead of taking us to the main office, the driver stopped in another area, where tickets were sold on the street. We were told that the last ferry departs in 10 minutes, and we received a great offer: 4 million rp for 4 people, one way ferry to Lombok + transport between ports on Lombok island + speedboat between Lombok and Gili Air. That means 250 euros for 4 people, 62.5 euros / person. An exorbitant sum for Indonesia. We negotiated the price a little, from 4mil, to 2.5mil, then to 1.5mil rp for all 4. That is 94 euros total, 23.5 euros / person. A lot less than our initial offer, but after being told by the driver that it is a good price, we accepted. They gave us tickets that didn't look very legal, took us to the ferry entrance (to get us through security without a ticket) and we boarded the busiest ferry I have ever been to. We stayed for 6 hours (which would normally take 4 hours) on foot, in the sun, along with other European and Australian tourists who were wondering the same thing as us: if there is a minibus actually waiting for us in Lombok. We all assumed no, but when we arrived at the port in the evening, We were all surprised to see that there is actually a minibus. We carried our luggage to the parking lot, got the bags in the minibus and cars, then we were divided into smaller groups and told that there is actually no speedboat running now. Their alternative was: either a night at a hotel on Lombok and then take the speedboat in the morning, or go with a private speedboat for another 300000rp / person (same price as a night at their suggested hotel, "coincidence") that night to Gili. We already had paid accommodation on Gili Air, and we were super tired, so we would have preferred to arrive then. But not before we asked when the speedboats were canceled, only to find out that they were already canceled when we bought the package from Bali. We realized that this was clearly a scam, and we were dissatisfied, but in vain. We only got a small discount, we finally paid another 200000rp / person to arrive that night on Gili Air. I found out from other tourists that they paid 2.5mil or 4mil for two people for the initial package, so 4-11 times more than us, each one as negotiated or from whom they bought.
Another situation where we realized that we were scammed was at the Fiji & Sekumpul waterfalls, where we stopped at a booth for "Waterfall Registration and tickets" to buy tickets for 20 euros / person, when the entrance cost was 1 euro / person. That's right, they also had 2 guides + return to the parking lot with a scooter, but we would have survived without a guide, it's a hard physical hike, but easy to spot, mostly just very steep steps.
There were countless situations when I bought an "entrance ticket" and a few meters away was another "ticket house" where they were trying to convince you that they are the official ticket house. This happened to me at almost every waterfall I went to.
At Tegalalang Rice Terraces, there are tents for donations set up, where the locals will stand in front of you and won't let you pass until you "donate" something to them. That's even though there is an entrance ticket.
The phone sim card I bought, with 6GB of internet, actually only had about 2GB, although on it was written 6GB (with a marker, so. …).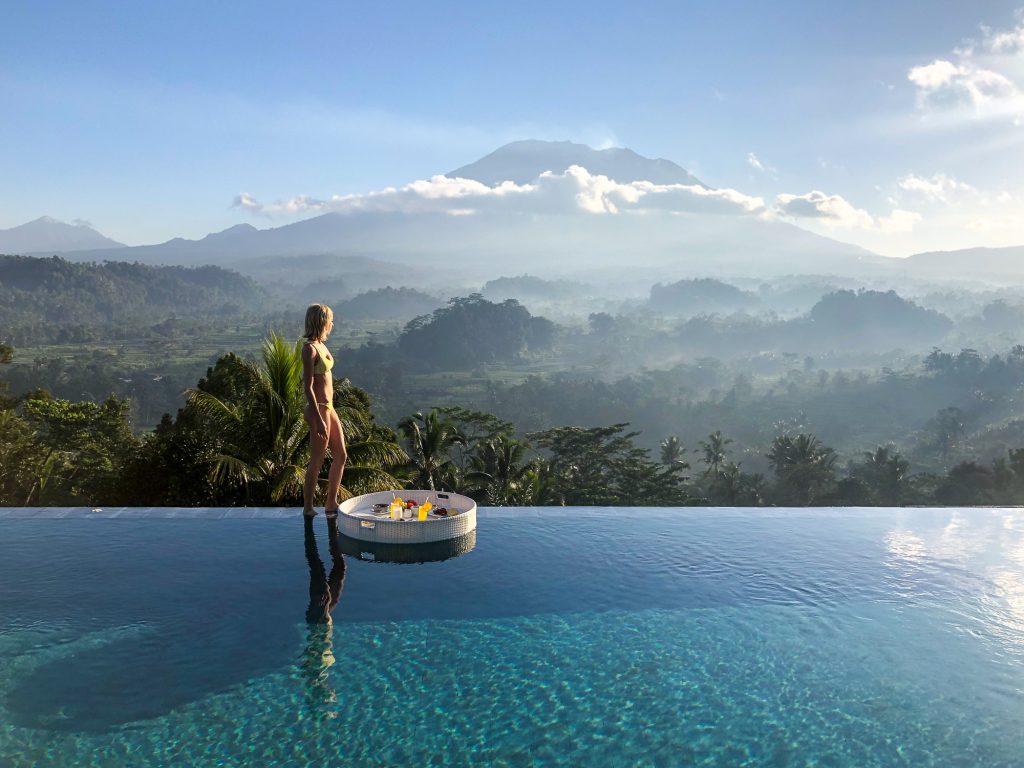 So, I have learned some lessons on how to approach Bali / Indonesia and what expectations should you have in order to enjoy your vacation:
Always check in advance on the internet (TripAdvisor, blogs, etc.) how much it costs to get to the place you want to visit, and what are the possible scams in the area. For example, we knew from blogs / vlogs how not to be scammed during money exchange.
Exchange money in authorized places, preferably banks (ok, I knew this from other articles, but this is a very useful tip). We found the best money exchange rate at the BNI bank, in a city in the East, less touristy.
Use Revolut. It is not uncommon for money exchange, when you pay by card in a foreign country, in another currency (indonesian rupiah currency is not available on Revolut), to have a better rate than when exchanging cash. The currency exchange made by Revolut, from euro to rp, was even better than the one at the bank mentioned above.
Always try to buy tickets from authorized places. It's hard to figure out who they are, but with a little research in advance, it's possible. Even so, we happened to pay a ferry ticket to the main office, and a meter further, to pay a few cents so we could use that ticket, so called port crossing fee to get to the ferry. So the following advice is:
Always be prepared for the unexpected. Things are a little different in Bali
Read reviews about the place you want to eat in, about everything… Yes, some of us also experienced food poisoning in Indonesia, which could sometimes be avoided with better research.
Negotiate. It is a golden rule in Indonesia, where you are initially offered super inflated prices, and if you don't negotiate, your loss. It's not weird to do this in the area, so don't feel bad. Even the most fancy accommodation we stayed at offered to negotiate the price to stay extra nights with them. If we were to book out of the booking.com platform, of course :).
Don't get angry. Neither when you get scammed, nor when you are asked for money every 5 meters. It's your vacation and only you can control how you feel, no matter what is going on around you. Learned this the hard way :).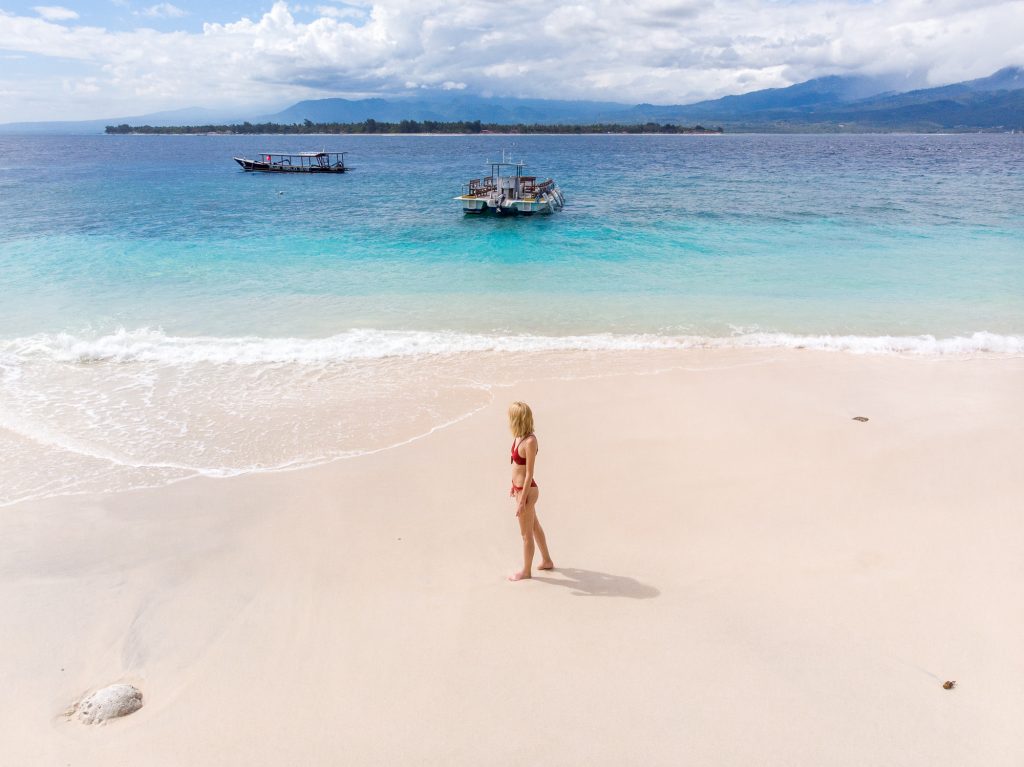 This was our experience, 100% on our own and I would feel guilty for not talking about those less pleasant things. Probably if we had chosen to go on vacation through an agency, we would not have seen many of them. Or if we only stayed in the resorts. I still tend to believe that it wasn't like this a few years ago, but inevitably, with the growth of tourism (because Bali is a very touristy place), things like this happen. But it's still better to get to experience the vibe of a place, on your own. And also save a penny or too :).