Although I had not planned to go to the Azores, São Miguel island, only about three weeks before, I made time for thorough research on what to visit and when and also how to group the sightseeings. I had made an excel sheet with everything and I felt super prepared. But when I arrived on the island …
Our Airbnb host seemed to be a hasty person, but she took time out of her hectic schedule to tell us in detail HOW to visit her island and many other tips & tricks. From what I learned from her, what I read and what I learned on my own, here are some notes on how to make the best out of your time in the Azores.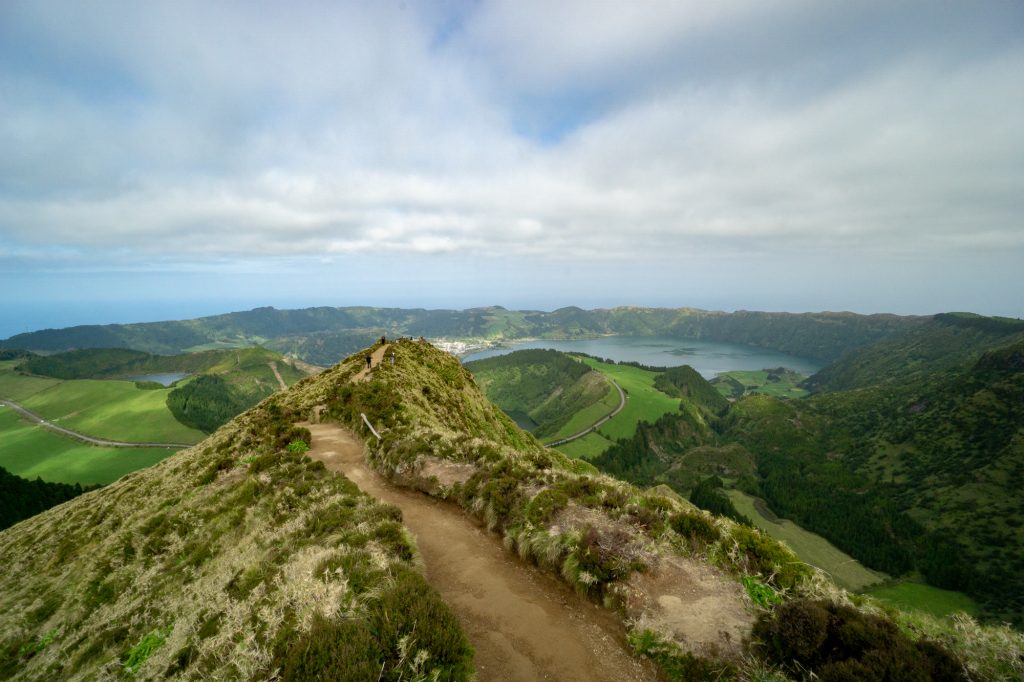 Rent a car. There are buses to some of the more popular locations on São Miguel, but if you want to see the island more thoroughly (and believe me, you do), it is most advantageous to travel by car when, how and where you want. It is especially important because …
… because the weather app does not have much significance in the Azores. Or so Graça, our host, insisted. And after visiting São Miguel, we can only give her justice. The weather is changing incredibly fast on the island, and weather applications can't really help you in such situations. So the locals found a solution: webcams, online webcams everywhere. The "weather" app in Azores is called SpotAzores and I wouldn't go anywhere without it :). In the application you can find the most popular areas, click on them, check the sky (which should be spotless) and only then decide if you will visit the area that day or try you luck again the next day.
Because of the constantly changing weather you cannot really plan ahead, if you prepared a particular route to the island, you will be disappointed. A list of things you would like to visit is always good, you can even mark them on the map (GoogleMaps or something similar), but you cannot decide in advance what will you visit each day.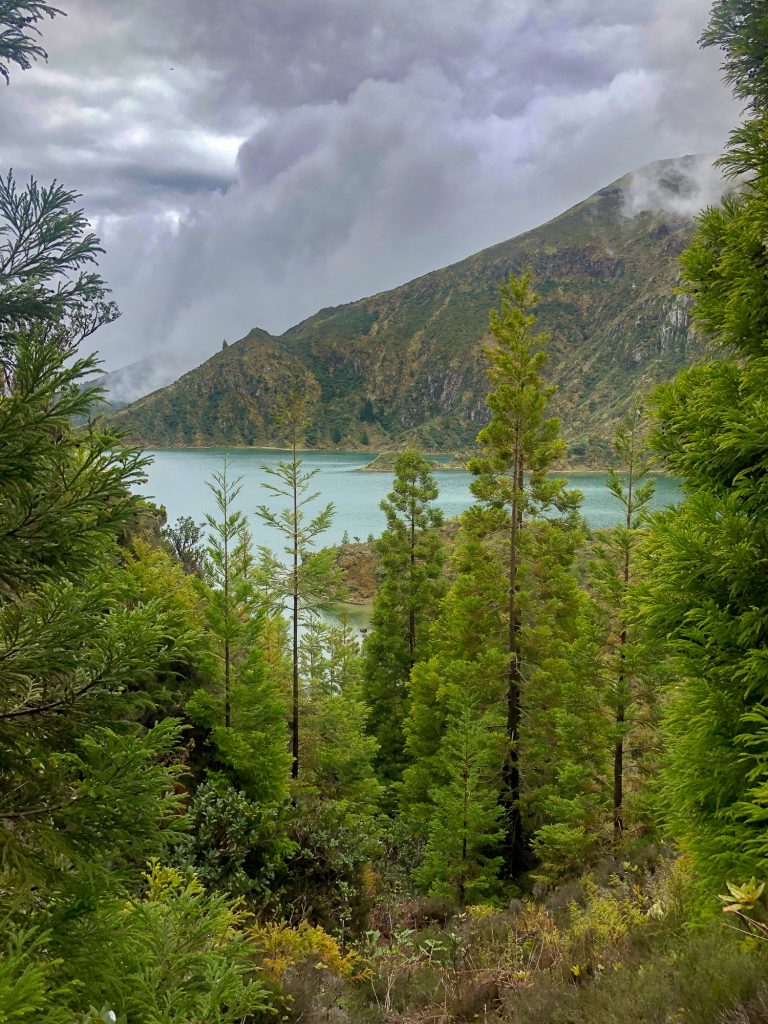 If you want to bathe in the hot springs, in the ocean, at Ferraria, you must know that it is better to go around the low tide. Ferraria is a place where hot water flows directly into the ocean water. It is a unique feeling of cold-hot and it is recommended to go about a half an hour before and half an hour after low tide. The low tide is at a different time every day. We have received the schedule from the host, but it can also be found online.
I could advise you to go during the high season (May-September), but I was at the end of March and I liked it a lot. It was about 17 degrees, not very hot, but you should visit the Azores for the magnificent "miradouros", waterfalls, hot springs, lakes and everything else that mother nature offers on this small piece of land and not only for the beach. Sure, you can avoid the rain better in high season, but in the low season you can avoid the masses of tourists and spend your time better. Or maybe I just like the quiet :). However, whatever period you choose, I say you will definitely fall in love with the Azores <3.
Poça da Dona Beija is a park with natural thermal water pools, and is said to be the most romantic in the evening. It is open until 11pm, and entry costs 6 euros.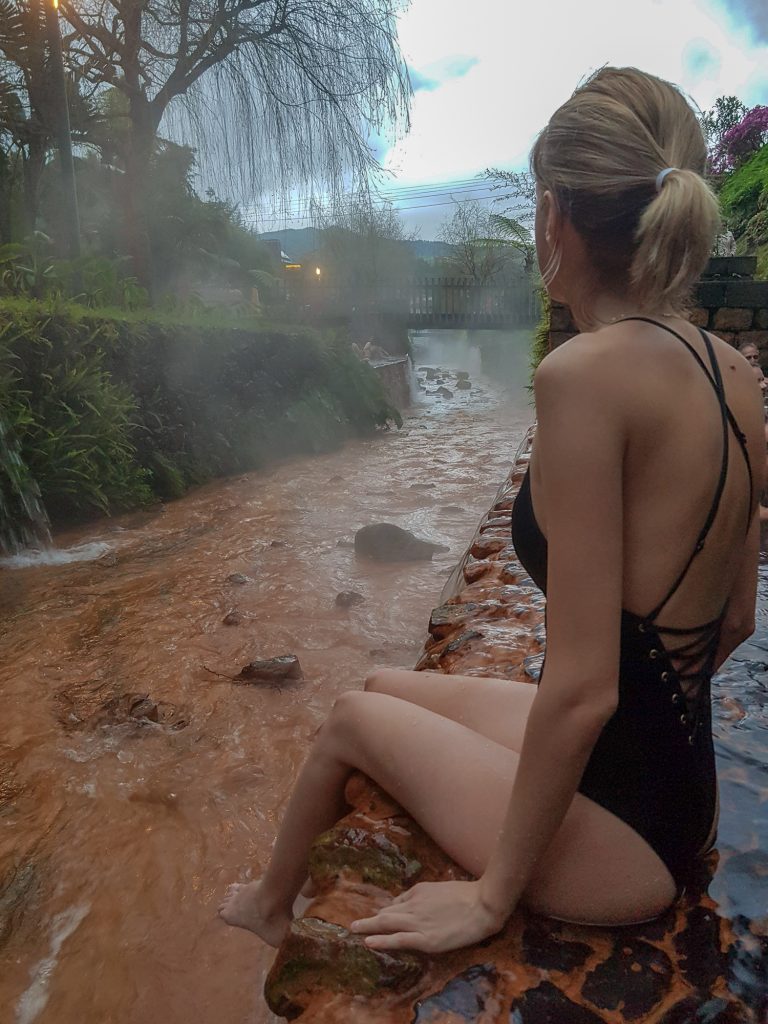 Caldeira Velha is another garden with natural thermal water pools, and it looks like you are in Jurassic Park. Admission costs 8 euros if you want to take a bath, or 3 euros just to visit. There are also showers there (only with cold water 🙁), locker rooms and for the locker you have to leave a deposit, but it's free. I liked it here the most, because it looks like this: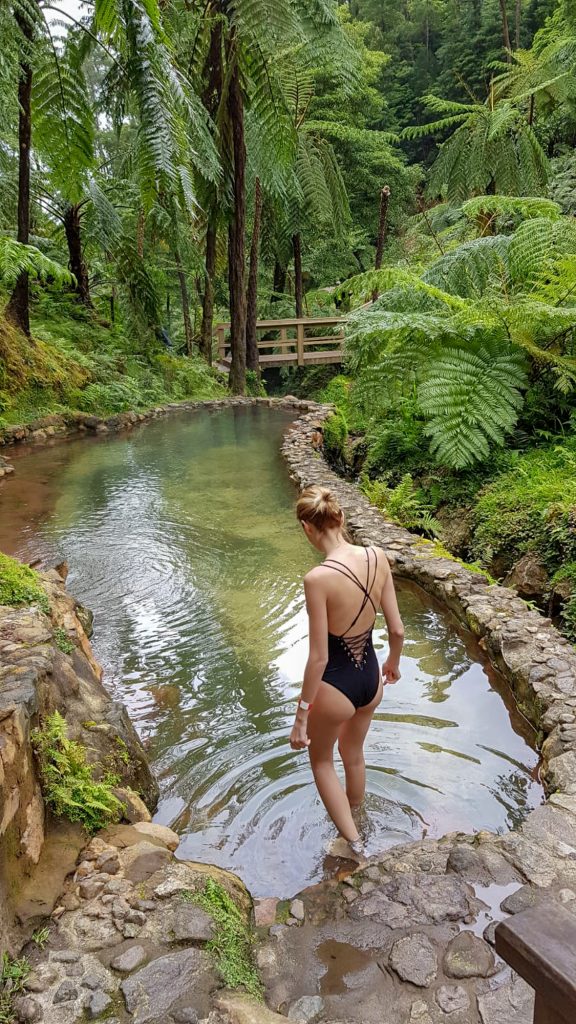 Speaking of hot springs – wear a swimsuit of any color, except white, white will catch rusty color from the hot springs (on some blogs they say to wear an old swimsuit, because then you can just throw it away – we did just fine with the advice of not wearing white, received from the host – I even wore a new bathing suit and I can wear it again, because nothing bad happened with it).
The accommodation is recommended to be in Ponta Delgada, or even in Lagoa, these two are in the middle of the island in the south, well connected with other points on the island, which means you take about the same time as far east, west or north of the island.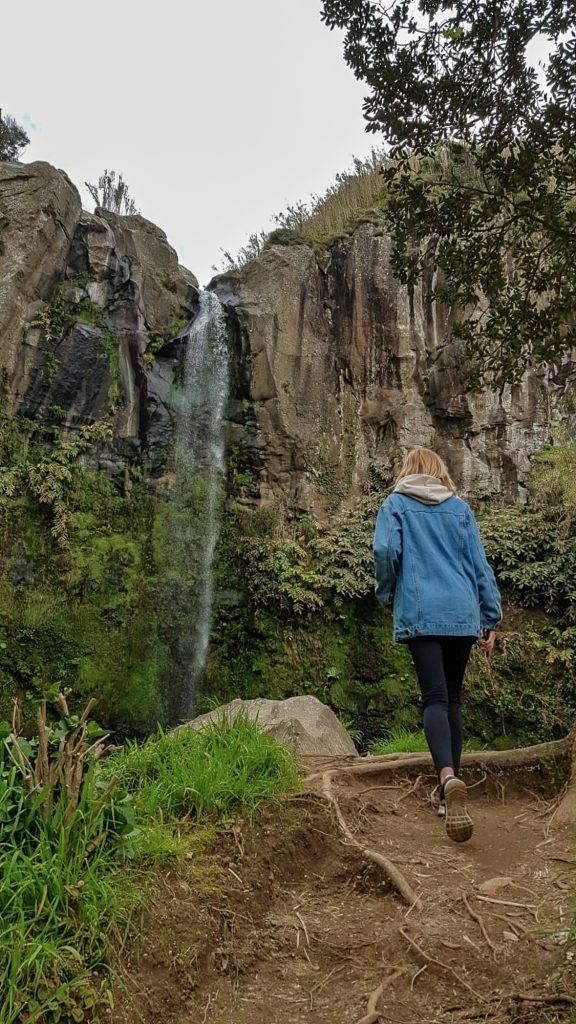 Someone asked me about safety on the island: there is no cause for concern. The island is very quiet, if you are a party person, I don't think it's the right place for you. The roads are very, very good, and the places to visit are well marked by signs. But there are also some very steep roads. In most of these situations, we left the car in the parking lot above, like most tourists, but we also entered with the car on such a road and did not die :D. Everyone drives very slowly, even on the main roads.
I read somewhere that the accommodation and cars on the island are still quite limited, tourism has only started growing for about 2-3 years, so reserve both in advance, especially if you go during high season.
Enjoy it and hike as much of it as possible!