Not too far from the urban life, near the Retezat National Park, in the Country of Hațeg, I found the most beautiful wooden cabin in which I have stayed until now. Here, in our beautiful Romania.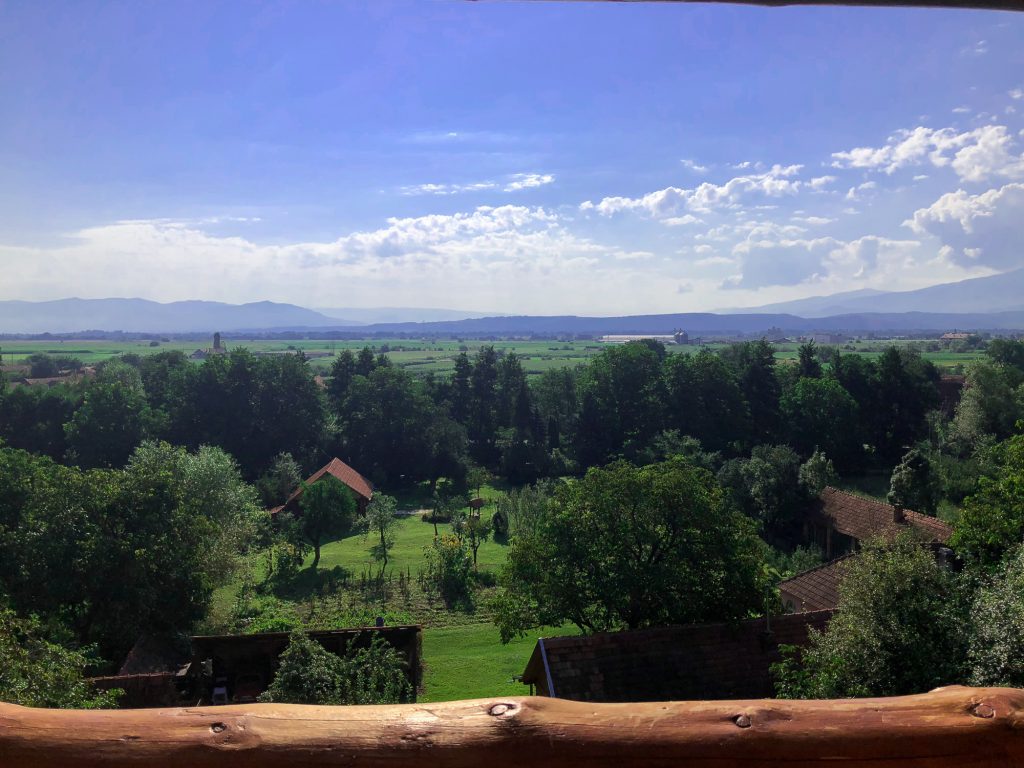 In a village I have never heard of before, on a narrow street and on one side of a river, there is Heaven's Garden – Grădina Raiului. A name more than appropriate for the green yard where not only is the cottage where we stayed, but also a tree house, a country house and a wooden cottage.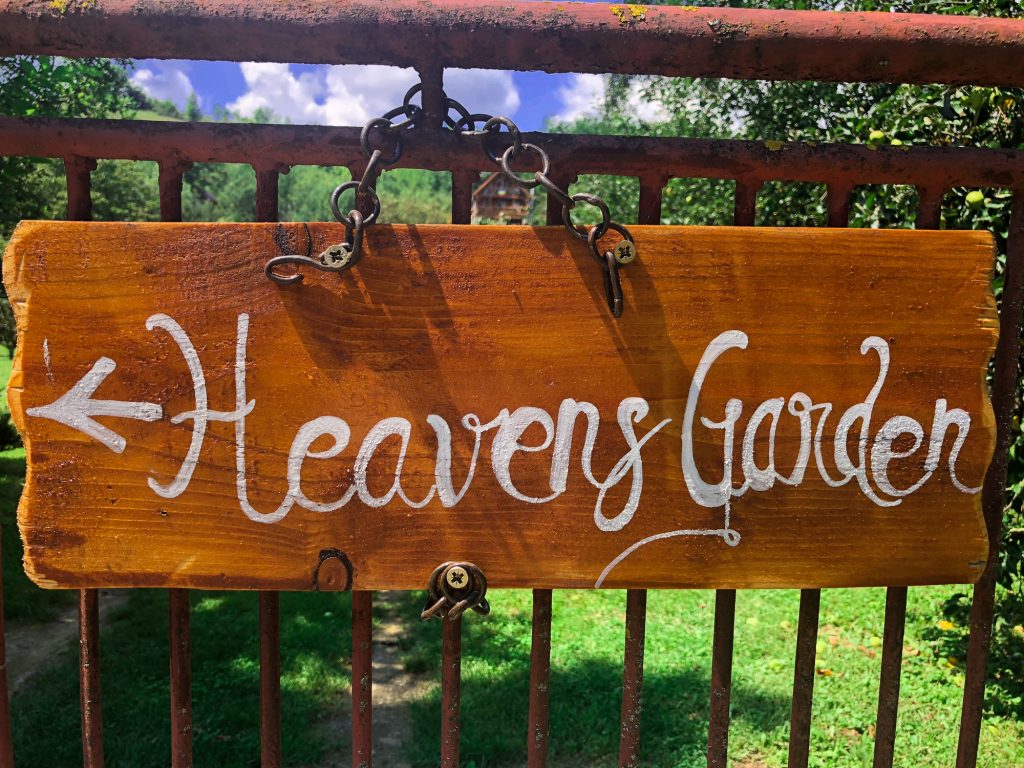 In a corner, under a conifer and with a bench next to it, was a tomb – which aroused my curiosity, but out of respect I did not ask for more details. I imagined that the lady had lived in Heaven's Garden all her life and wished to be buried here, in the most peaceful place she had ever met.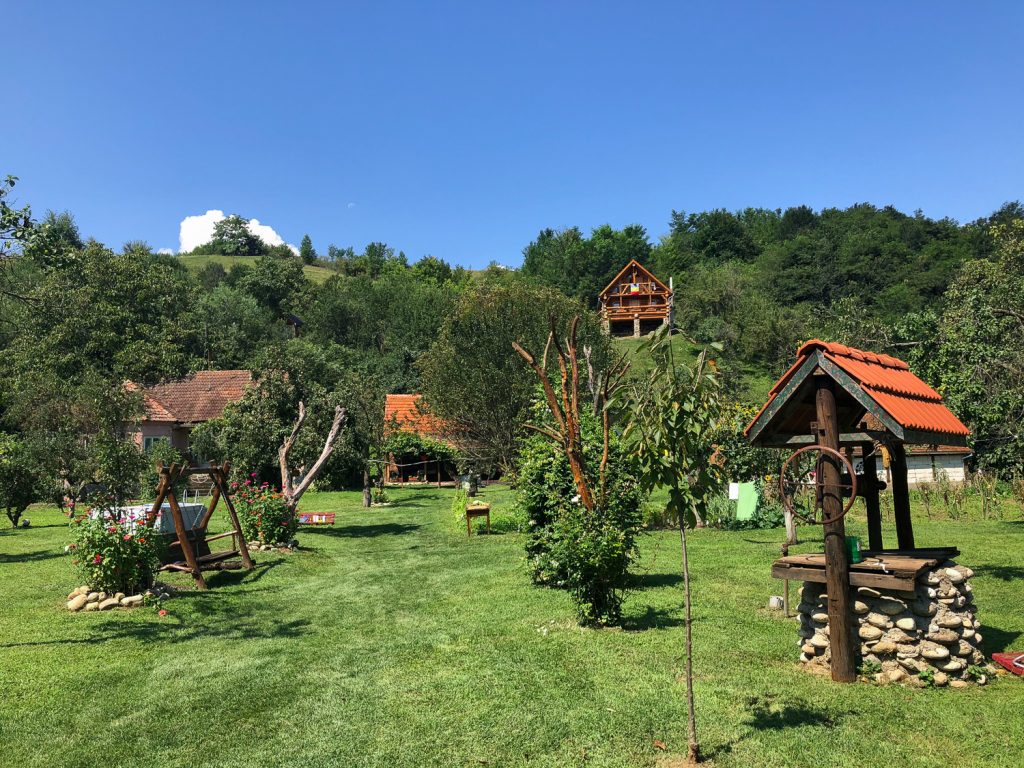 A two-bedroom wooden cottage and country house were in the lower courtyard, while the wooden cottage we stayed in and the wooden cottage for two people were further uphill.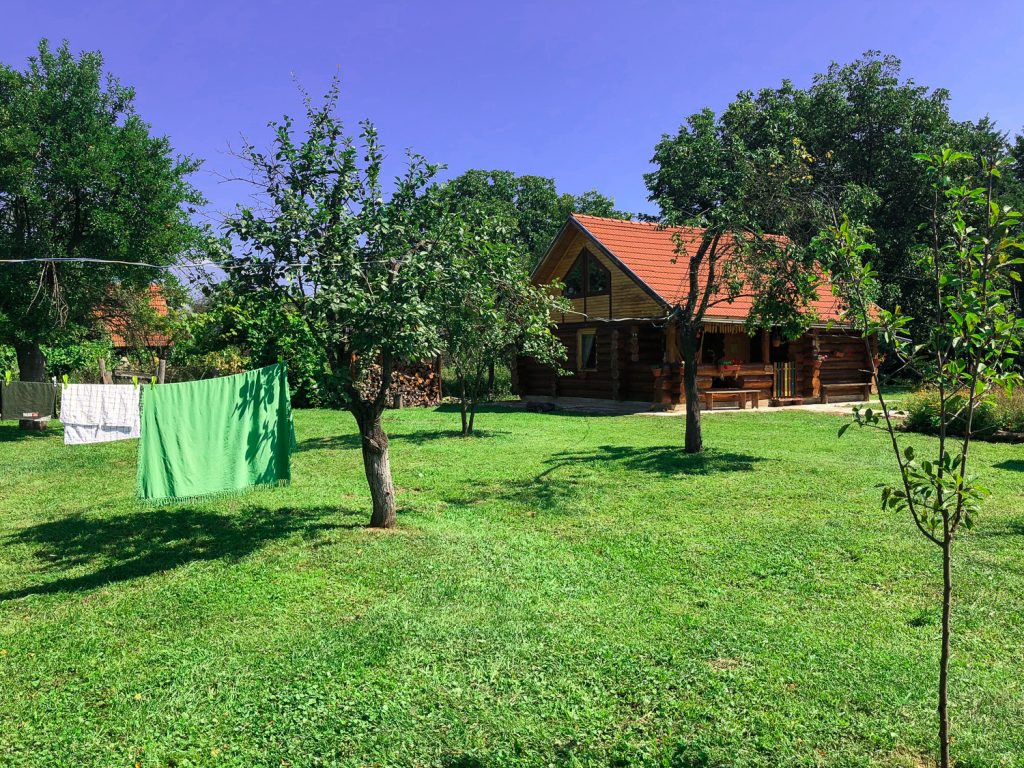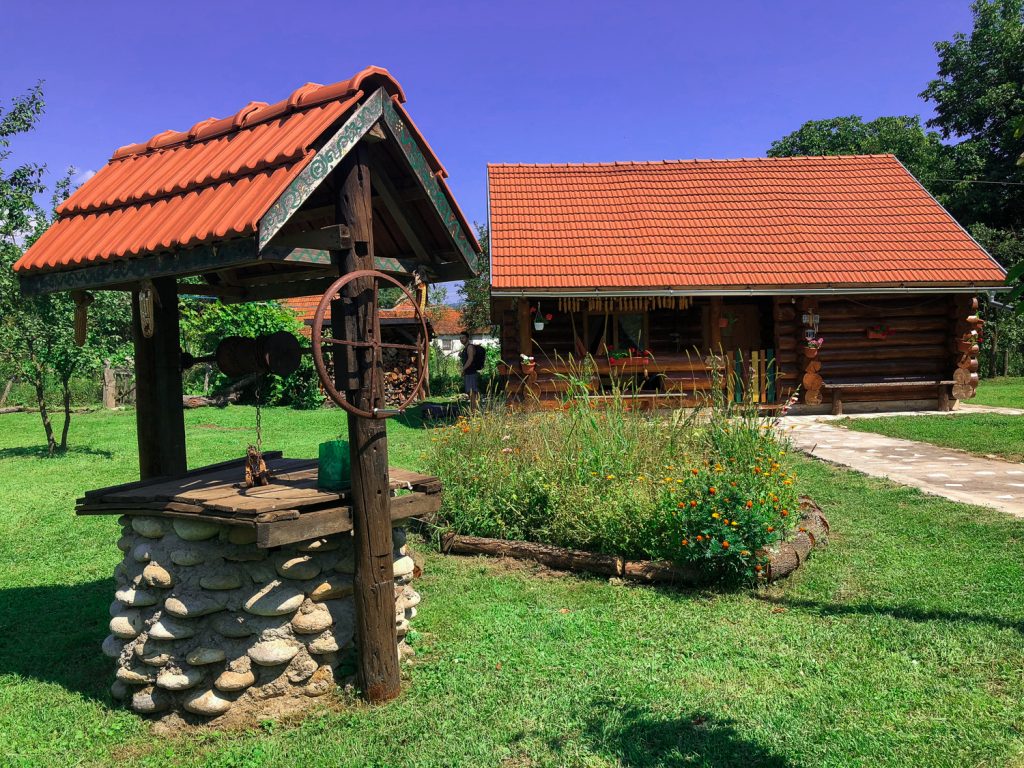 Our 'cabin' had the most bohemian and relaxing vibe I encountered, with a porch with two swings looking away, away to the mountains.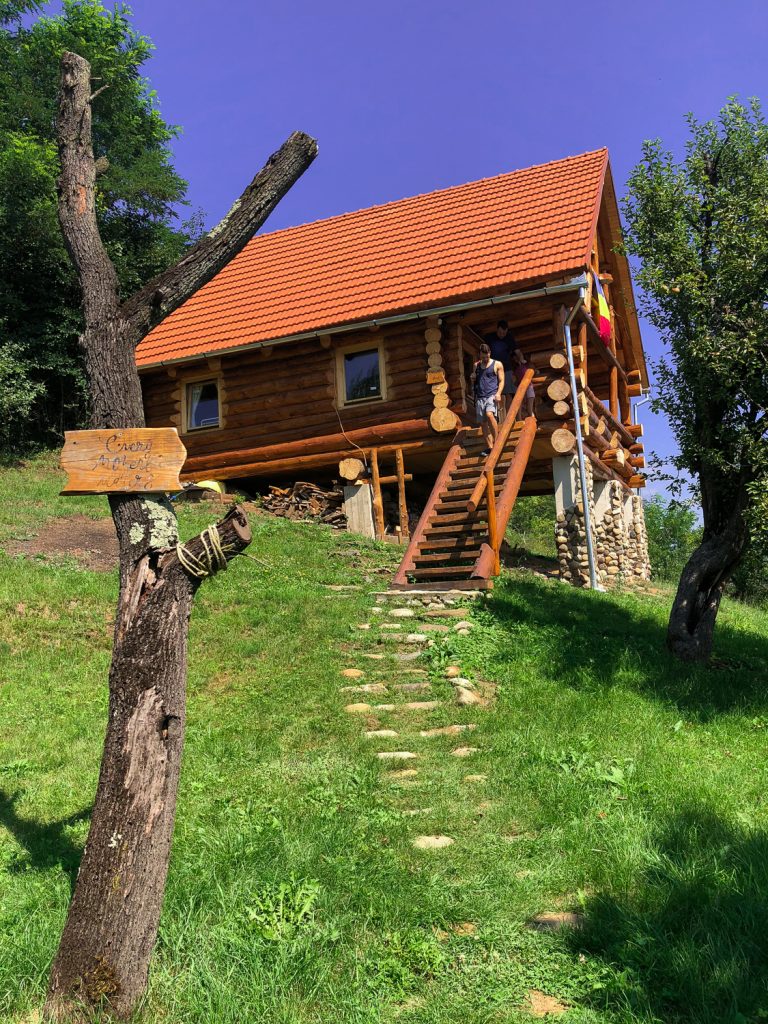 Inside, an open space with two sofas, armchair, table, fireplace and a fully equipped kitchen, plus a four-person table. A simple bathroom and lots of windows to the surrounding greenery.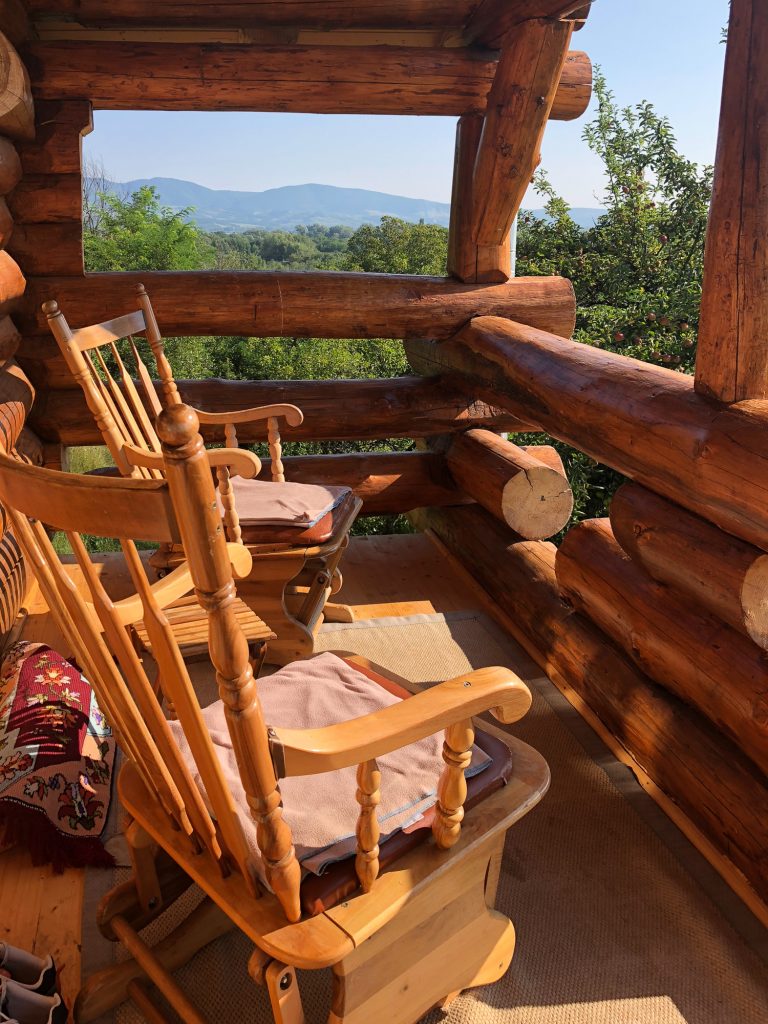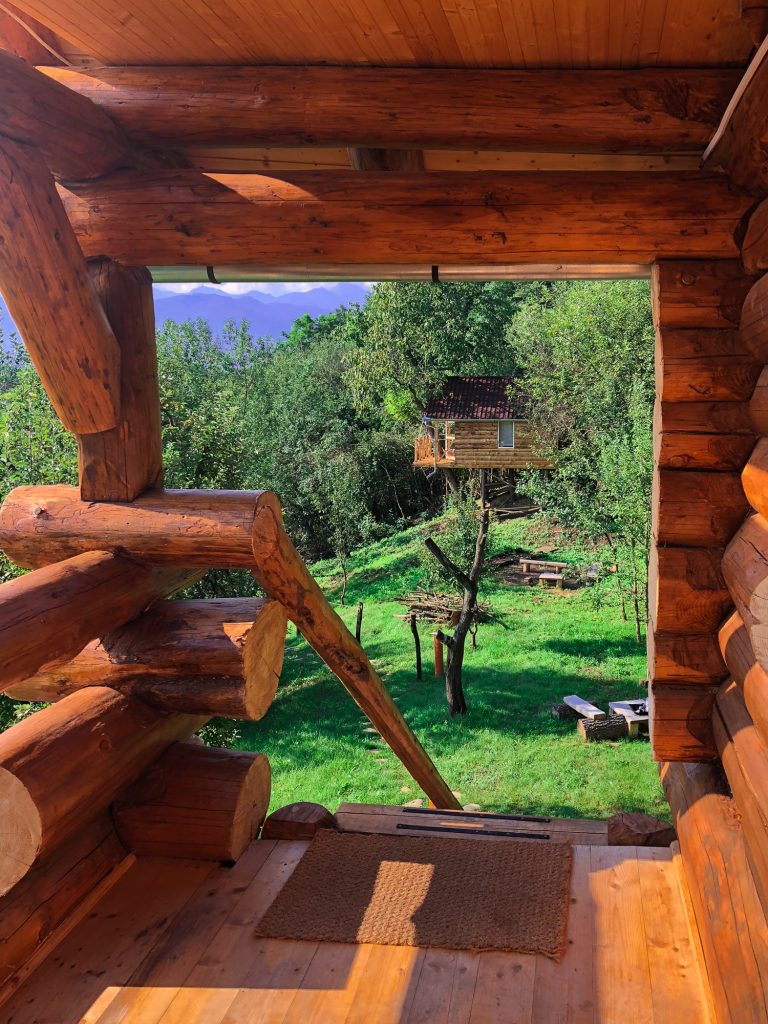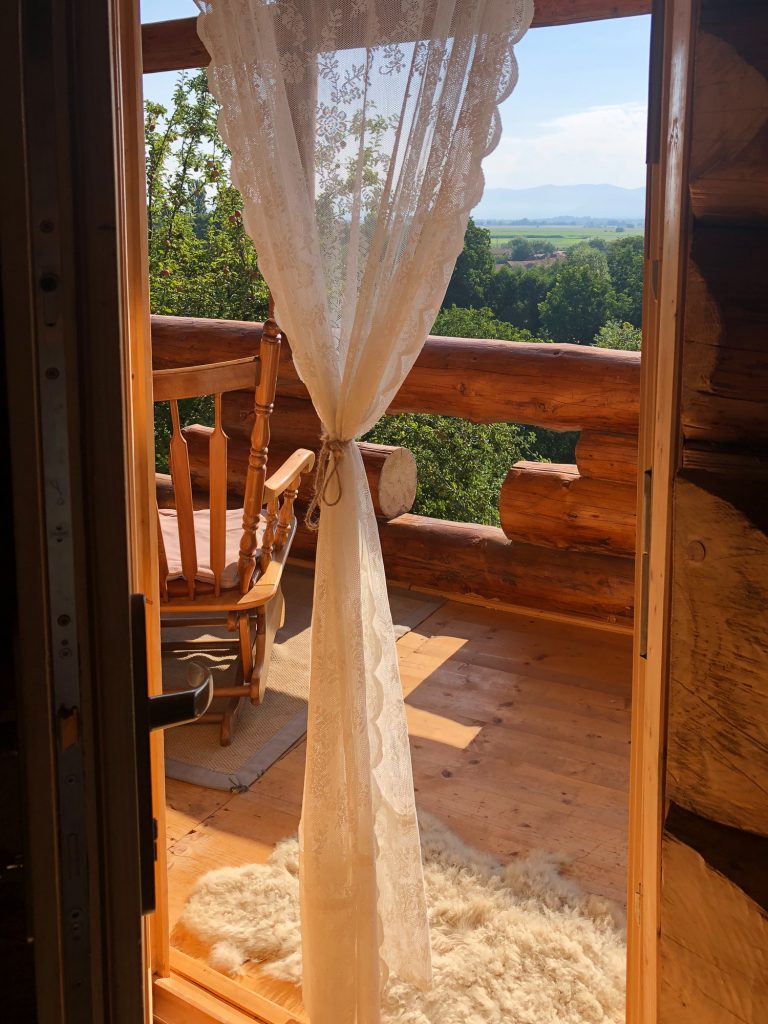 Upstairs, the two simple and comfortable bedrooms and a balcony from where I saw the sunrise, both mornings, although I can not say I'm a morning person.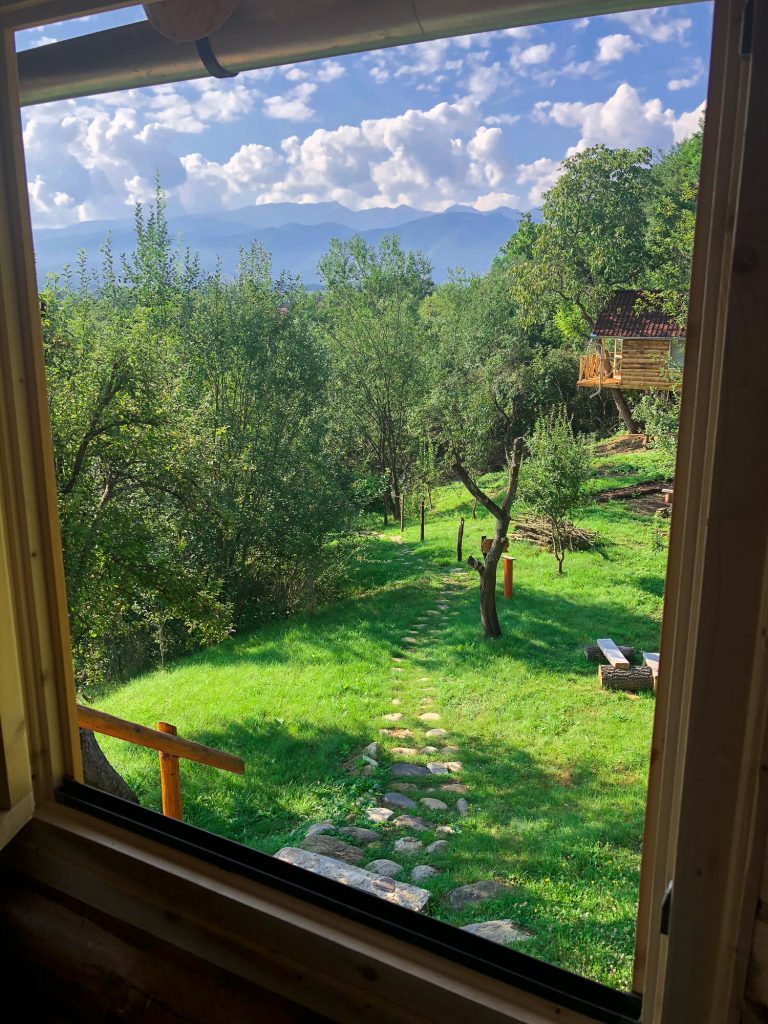 I had the most relaxing weekend, just two hours away from Timisoara, in Transylvania's Heaven Log Cabin of Rareș, from Peșteana village, Hunedoara county.
I paid € 160 for the two nights, divided between four people. We would have paid € 92 if it was just the two of us, for the same cabin. A decent price for a wonderful weekend.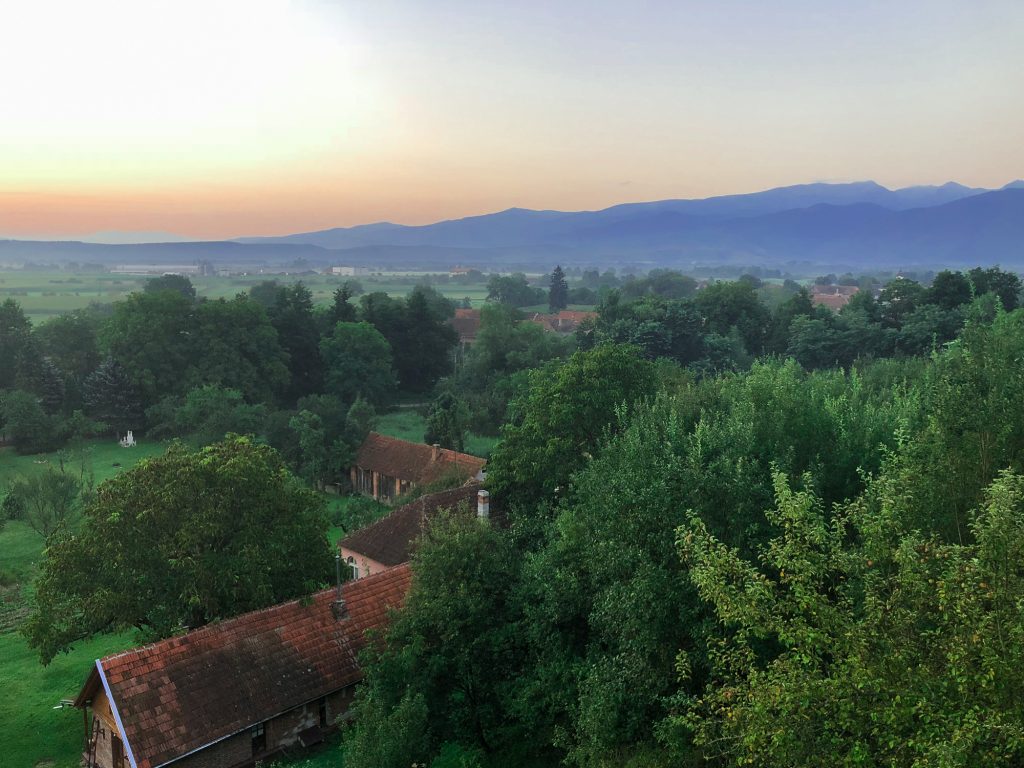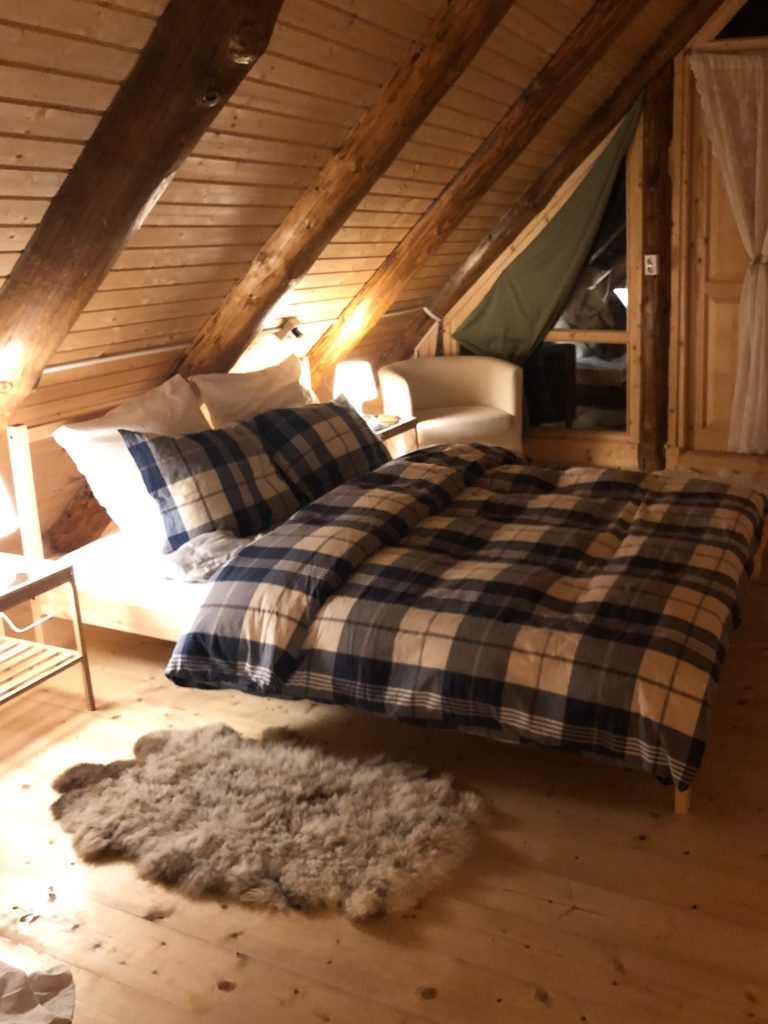 You can find the chalets on Airbnb at the following addresses: