About two years ago, I decided to take advantage of every summer to visit Romania. Vacation days, I have always had few, so I make the most of every summer weekend to visit a new place. I haven't been to the Danube for several years, and back then I didn't visit too many places. So we chose to spend a weekend in the Danube, on the border with Serbia. We left on a Friday after 5 o'clock from the office, quickly packed our bags and drove about 3 hours from Timișoara to near Svinița, a Serbian village, where we found some dream houses – white, decorated in rustic style. and unique, with large windows and an irreplaceable view of the Danube – the Dream Tricule houses. Opposite, a picturesque Serbian town, also on the hill, from where I listened to a Saturday night concert. Yes, when the air is not polluted, the concerts in the neighboring country are heard :).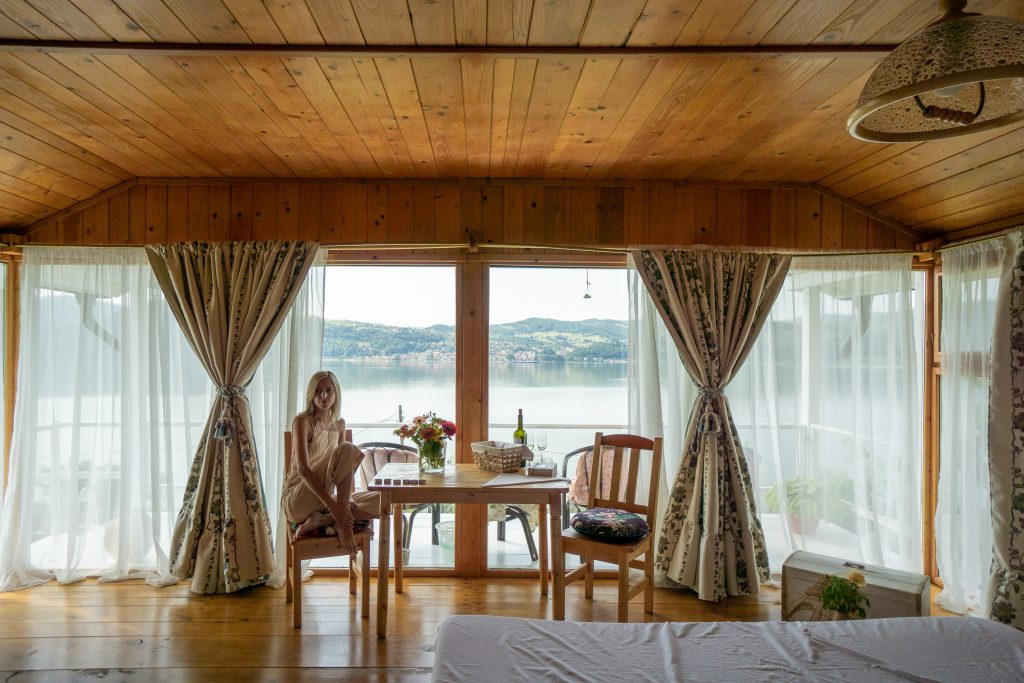 I found the little houses on facebook, by chance and they conquered me from the beginning. I admit, the large windows and the private veranda overlooking the Danube convinced me. The host, Svetlana, is very friendly and involved. She told us that she is also from Timisoara, but she spends most of her time in Svinița, on the land where her grandparents lived and where she built the houses, her soul project. Being built in the outskirts, it was an effort for them to find a reliable supply of electricity, water, heat and even the internet. It uses solar panels, which impressed us, but also a generator for air conditioning. Breakfast was served on our porch, but there is also a shared summer kitchen that you can use.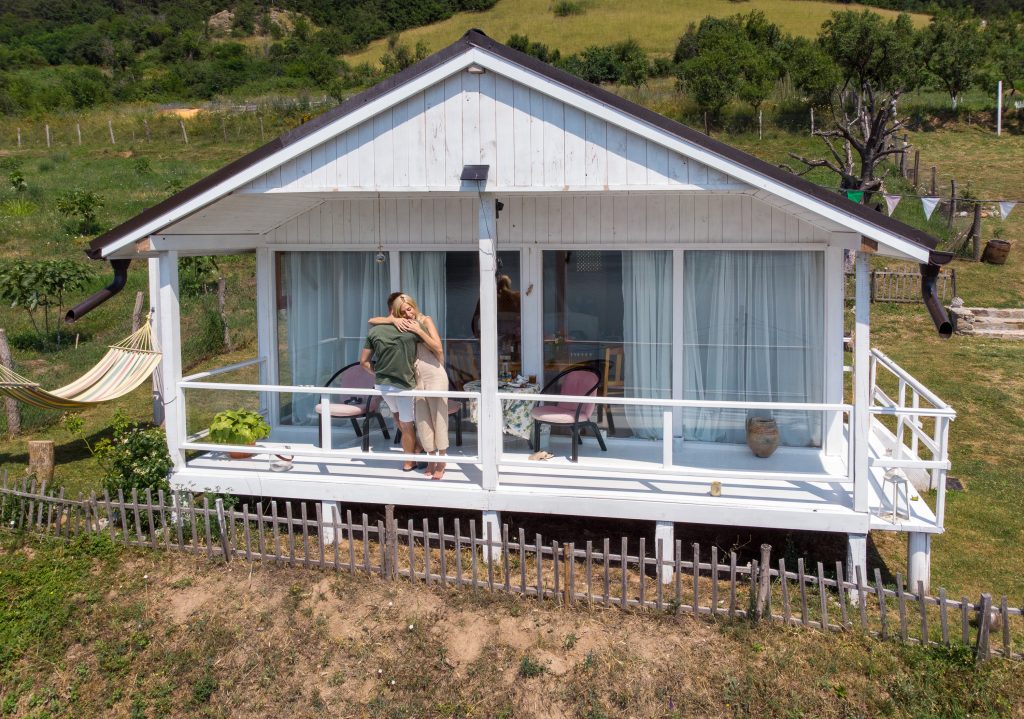 In the area, we chose to take a boat ride, where we saw the Face of Decebal, the Danube Boilers and the Mraconia Monastery. I bought tickets from Orșova, with 50 lei per person. Otherwise, we chose to read and sit around the houses, because we liked them so much. We relaxed on the Dream Tricule pontoon and, although we didn't get to use it, we saw that they also have two pools where you can cool off. Looking forward to as many weekends as this one!
Booking link for accommodation here.