Although our first vacation to Hawaii was in November 2016, now planning the second trip to our favorite destination, I compare the prices with those noted thoroughly and in detail in our travel budget from our last trip. I noticed a few minor changes, such as Booking having higher prices in Hawaii than last time, Airbnb being now cheaper, or cars being a bit more expensive and flights between islands cheaper, but if you're curious how much a Hawaii holiday had cost us, visiting the four major islands of Hawaii at the end of 2016, read on. All in all, having started to book for this year's hawaiian trip, the budget seems to be similar.
I must mention that we started from Reno, Nevada, where I lived back then. I flew to Hawaii from San Francisco, which is still one of the best places to directly fly to Hawaii at a good price. So just add about 500 euros for a round trip from Europe to the west coast of the US – this is how much we paid for the flight we will take this year.
First of all, our 12-day vacation to Hawaii and San Francisco was structured as follows:
2 nights in San Francisco
3 nights on Maui
1 night on the Big Island
3 nights on Kauai
2 nights on Oahu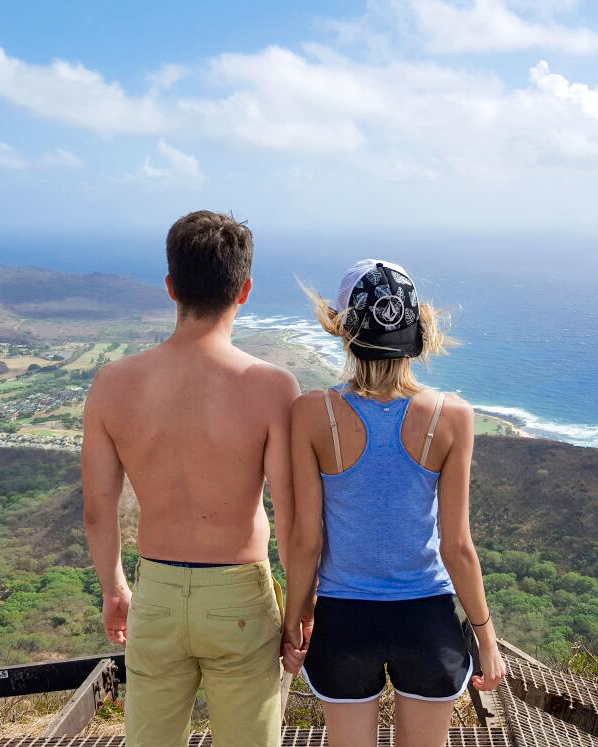 Below is our detailed travel budget for Hawaii, prices being displayed in US dollars:
* Includes the weekend spent in San Francisco, which can be removed from the total. The price displayed is per person.
Transportation: $965 / person

Airport Transportation – San Francisco, $17
Flight San Francisco – Maui, $179
Maui Flight – Big Island, $91
Big Island Flight – Kauai, $117
Kauai Flight – Oahu, $77
Oahu Flight – San Francisco, $214
San Francisco Transportation – Airport, $10
Hold luggage:

2 x $25 for flights between San Francisco and Hawaii
3 x $15 for flights between islands

Car Hire Maui, $26
Big Island Car Hire, $29
Kauai Car Rental, $35
Oahu Car Hire, $18
Petrol, $29
Parking, $17
Uber San Francisco, $11
Accommodation: $612 / person
Food: approx. $600 / person (with taxes and tip included) – below most of our receipts, price / person

$18 breakfast
$27, Kalypso Hanalei, lunch, seafood
$4.5, Island Vintage Coffee
$20, Lava Lava, breakfast (I think it was our favorite on Kauai, it's right on the beach)
$10, airport food
$4, Starbucks x 8
$35, Marriott, anniversary dinner
$17, Kens House, breakfast
$15, Vietnamese North Oahu
$24, Dakitchen
$25, Dakitchen
$23.5, Chowders
$7.5, Tacos
$8.5, In'N'Out, San Francisco
$30 dinner
$50 dinner at Cheesecake Factory, Honolulu
$5-7, exotic fruit on the roadside
$2, 7 Eleven
$11, Whole Foods
Activities: $535 / person

Skydiving (Oahu), $180
Skydiving video (Oahu), $140
Na'Pali Coast snorkeling tour (Kauai), $160
Alcatraz (San Francisco), $35
Bike rented on Kilauea volcano (Big Island), $20
TOTAL: $2177 / person without activities, $2712 with activities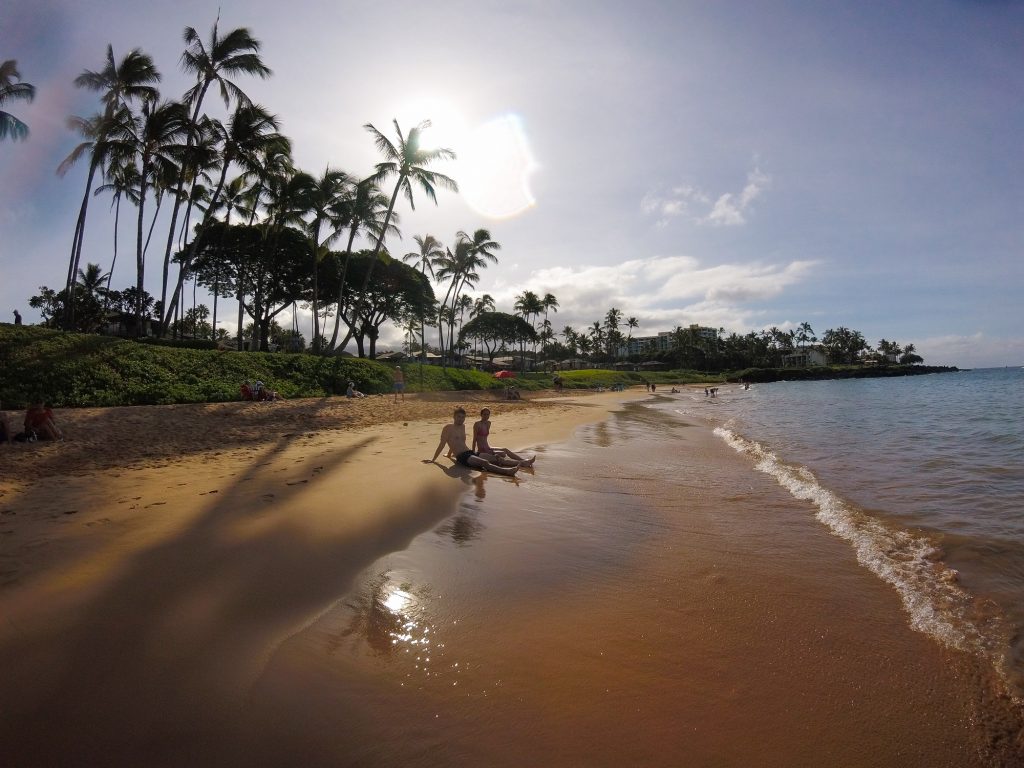 Honorable mentions:
All costs, in detail, are included in the travel budget displayed. We did not have any other costs that were not included
We had basic insurance for rented cars, covered by my US credit card
The accommodation was divided between 3 persons – rooms with two double beds
Car and petrol were divided between 3 persons
Each one of us had a hold luggage
We only ate at restaurants
The beaches and all the viewpoints, forests, parks, waterfalls, volcanoes visited were without entrance fee – including the active volcano Kilauea was without entrance fee, planning the trip right on the edge of the national park, where we wanted to see how the lava flows into the ocean
The price for the snorkel tour and the skydive is the same today, as it was in 2016
Although the prices are from 3 years ago, some are identical, others lower and others higher now, resulting in a total budget estimation for a vacation in Hawaii today to be similar. But I'll be back in a few months, with a new Hawaii vacation budget, with our beach wedding included. This time, although wețll spend more time in Hawaii, we will only visit 3 islands – Maui, Kauai and Oahu.
Stay tuned! 🙂