Since I've posted the first Insta Story from the Azores, I got a million questions on the location, most of them about travel budget. When I see photos of a location I like, costs are my highest curiosity as well. So I'll try to be as transparent and precise as possible related to the costs of visiting São Miguel, the biggest island of the Azores.
Maybe you already know, or maybe not, but I'm from Timisoara, Romania, so I usually look up flights from Timisoara, Belgrade (Serbia) or Budapest (Hungary), as it's fairly easy and also cheap to get to the former two. So I started looking up flights on my favourite flight search engine – Google Flights, from all three locations above, with the end destination Portugal. I picked the three biggest cities from this country – Lisbon, Faro and Porto – and compared the prices. After several flight scenarios, I noticed it would be the best to fly from Budapest to either Lisbon or Porto. I really wanted to see both, so I chose to fly to Porto and return from Lisbon. I could, this way, visit them both and the cost would have been the same flying to/from the same city.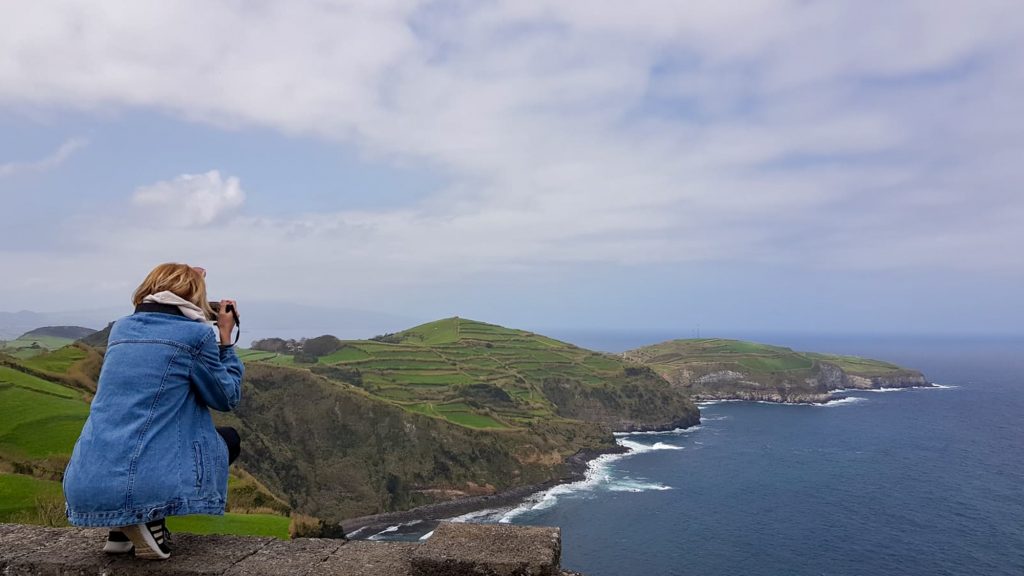 To get to the island, I flew Porto – Ponta Delgada (São Miguel) and return flight was Ponta Delgada – Lisbon, to get to my last flight going home. In this situation, as well as in the one described above, flight prices to São Miguel where pretty much the same from Porto as from Lisbon.
To get around the island, I rented a much needed car, as you can thoroughly explore it and wisely manage time. I will detail the process of renting a car at a good price in the next paragraph.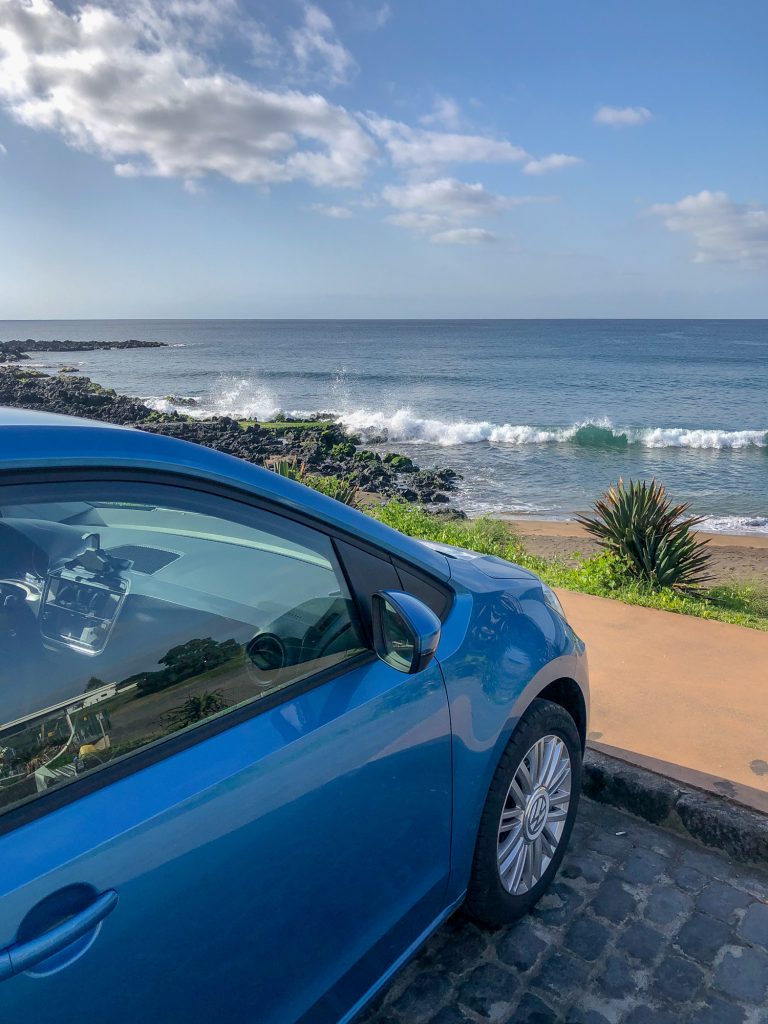 As usual, I use a search engine to look up rental cars. Just like for flights, I have a favourite (I'm a creature of habit, I know :D) – www.kayak.com, but there are several search engines that you can use. So I looked up an Economy (smallest) car for the desired period of four days and found the best offers through rentalcars.com, one for 29 euros and one for 30 euros. Both offers were for the same type of car – Volkswagen Up – and both from local agencies. Since the price was so similar, I started comparing the two agencies by their reviews, on google and facebook. I found out that Ilha Verde, the first of the two, had really bad reviews (1.7/5), while the latter, Wayzor, had really good ones (4.3/5). Obviously, I chose to rent from Wayzor, paying 30 euros for the four days on the island. I paid for the car online and they even had a promotion – an additional driver at no cost! They didn't have mandatory insurance and didn't keep a deposit – only the credit card info, although on their website it said it would be 845 euros. The car was almost new, 4000km on, no scratches. They were very professional and we'd rent from them anytime. The only downside was that we had to pay an extra 25 euros fee for returning the car before 6am (they only open at 6). We noticed other international car rental agencies have a key return box, at no additional cost.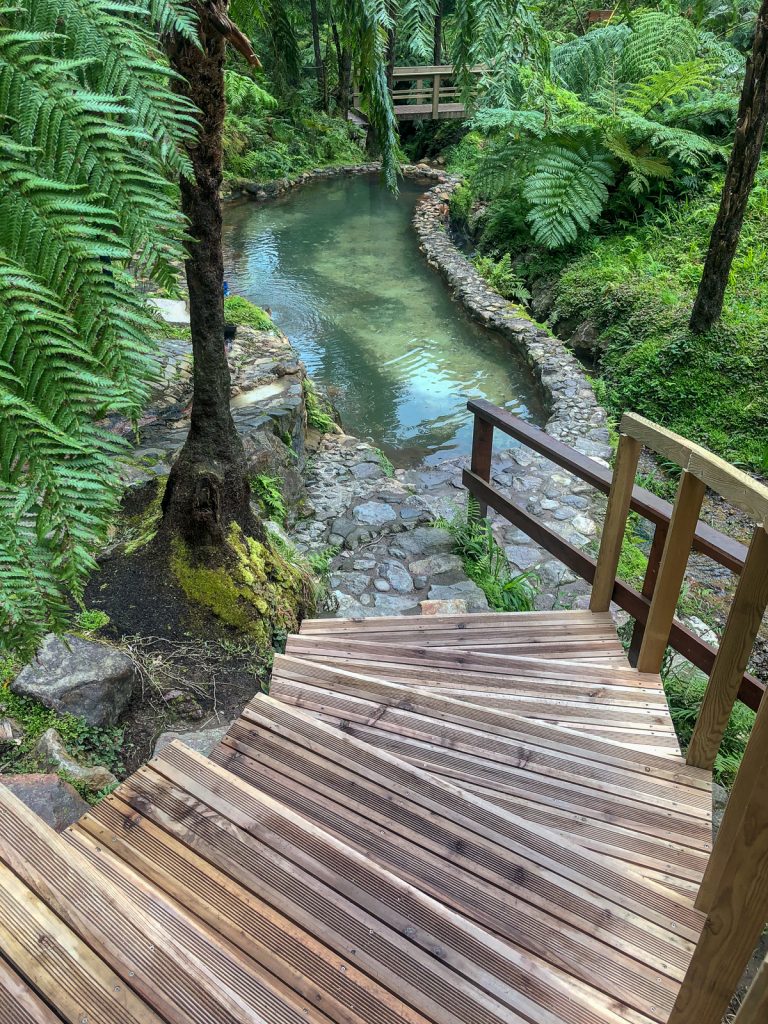 We paid 36 euros worth of gas on the four days on the island, having been pretty much everywhere. One liter of gas was 1.2 euros, but on the way to the airport we've seen 1.39 euros/liter too, so pay attention to where you choose to refuel.
I found the accommodation on airbnb, in Lagoa, at a very good price and we've been eating in fancy restaurants with 15-17-19 euros a main seafood dish, as well as in cheap tavernas along the way, with 3-5 euros a burger and fries, 3-5 euros grilled chicken + fries + salad, or in fish restaurants where locals ate, for 10 euros a big seafood dish.
We've paid entrance fees only to some of the thermal pools, about 6-8 euros entrance fee per person, except Ferraria and that's pretty much all we've spent.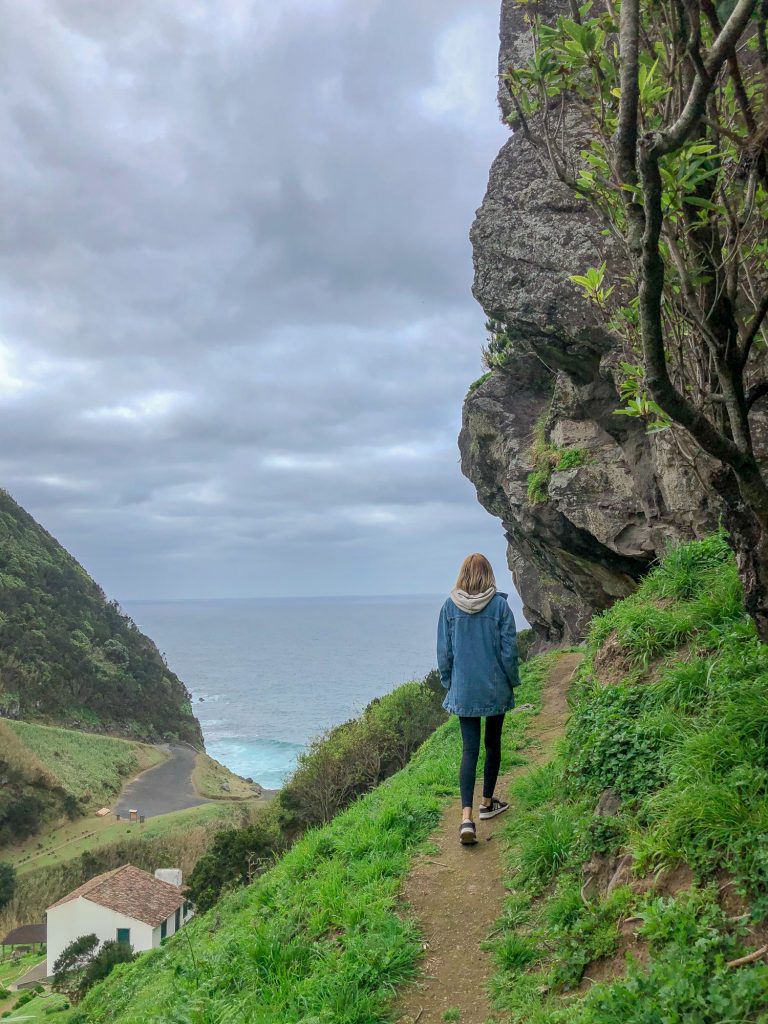 So this the structured travel budget for the Azores, from our experience:
2 x flights Budapest-Porto with Wizzair + 1 checked in bag (we got one for both of us) – 35520 HUF (aprox 110 euros) for both
2 x flights Porto-Ponta Delgada with Ryanair + checked in bag – 97 euros for both
2 x flights Ponta Delgada-Lisbon with Ryanair + checked in bag – 146 euros for both
2 x flights Lisbon-Budapest with Wizzair + checked in bag – 78 euros for both
4 nights of airbnb accommodation in Lagoa, São Miguel: 138 euros – king size bedroom with own bath, parking in the backyard, common space kitchen
Rental car: 30 euros for 4 days + 25 euros before 6am car return – 55 euros total
Gasoline: 36 euros total
Food: 3 to 19 euros a dish, depending on budget and preferences. You can play a lot with food budget. We consumed somewhere between 100-150 euros a person on the 4 days
Entrance fees: 6 euros Poça da Dona Beija, 8 euros Caldeira Velha, 0 euros Ferraria, 8 euros Terra Nostra Park (we didn't go here actually, but was on our list so posting the price for anyone that is interested in it) – 14 euros a person
So the total budget for our four days exploring the whole São Miguel island was 450-500 euros a person. Well spent money, I'd say, given the distance and the beauty of the island 🙂